Under my house there's a water filter for our fridge that started leaking recently. It turns out they mention on the filter that will happen if you don't change it often enough, but I would rather a warning when the leaking is happening. Aqara have a sensor for water leaks, so I mounted a metal bracket and a soap dish below the filter for the sensor to sit in. The Aqara sensors are Zigbee, so don't add to the WiFi traffic, and last up to two years on a CR2032 battery. I have a couple of their temperature sensors, one in my attic and one in my equipment rack, as well as a couple of their door and window sensors I have used for some outside gates, as I previously wrote about here:
All of these sensors talk back to an M2 hub, which I have wall mounted behind my TV, as it is out of the way and had a spare ethernet run there. I then have an ethernet PoE to USB adapter to power it.
I have had this leak sensor under the house now for a week or so, and I have since ordered another one, to keep an eye on another area under the house that has experienced some flooding over the years we've been here.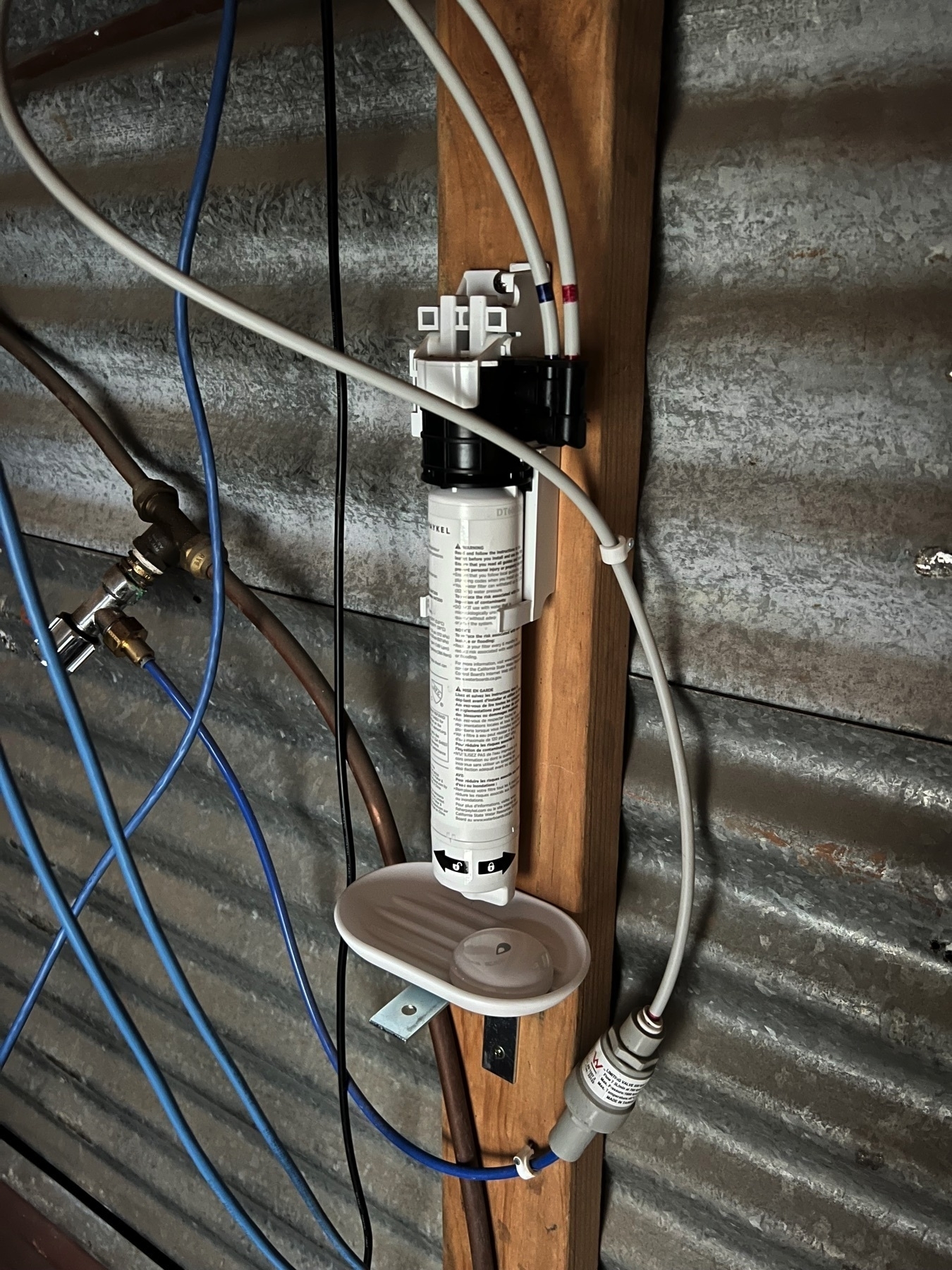 Currently listening: Big Wild - "Joypunks"