Hidden behind my TV is an LED light strip we use as bias lighting. Powering that is the tiny Apple 5W USB Power Adapter which is then plugged into a Smart Plug that I recently replaced with the new version of the Wemo Smart Plug. This added Thread functionality, and it certainly it is the most compact Australian smart plug I have seen! It's the first I'm aware of that is not too wide as to block the use of adjacent outlets. Thread means a quick response time through the Home app or Siri, and none of the annoying "No Response" status messages. Although in fairness, I'd say the vast majority of the appearance of that dreaded red text is the quality or settings with people's WiFi networks, but that's a rant for another day!
I know there have been plenty of people giving Wemo devices a thumbs down, in fact I had some of their Motion Sensors back in 2013 which I ended up selling in frustration and despair, but so far I am happy with this.
From right to left in the picture; Eve Energy, Meross Smart WiFi Plug, and the Wemo Smart Plug.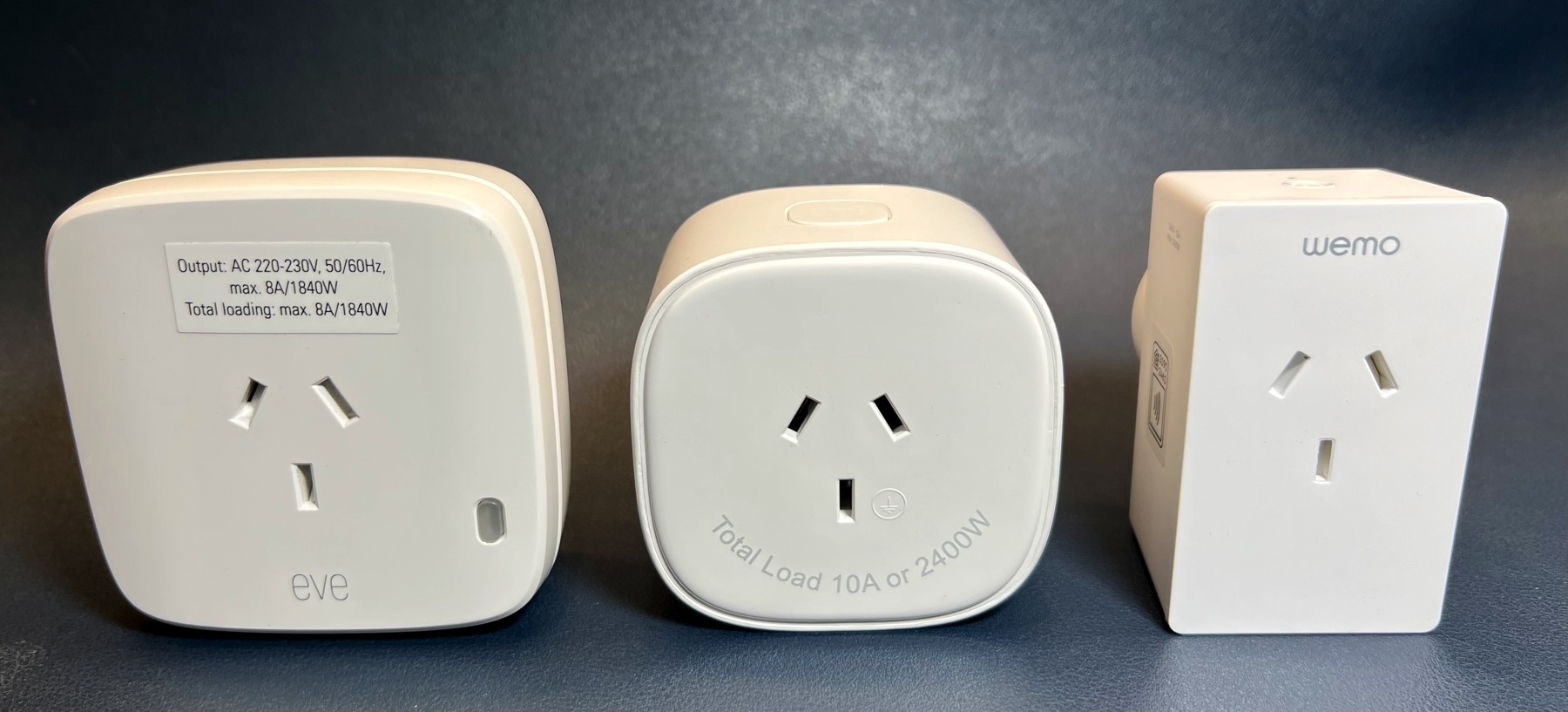 Currently listening: Django Django - "Hail Bop"