There was a cube between the NeXTcube and the Power Mac G4 Cube. It was around during the late '90s/early Noughties, coloured bright blue, and functioned as a headless web, file, and print server. It was called the Cobalt Qube.
I have a first generation in my collection, which has the model number 2700. I was setting it up recently so as to play around with it, and when I connected power, there was a series of sparks and a nasty burnt smell. Not good.
Upon opening it, I found there has been a modification made with some components on a piece of perfboard, piggy-backed onto the DC-in socket, and an LED. It had been stuck on using double-sided foam tape that had long ago lost hold, and when I connected power had caused a short that vapourised one of the power traces…
Thankfully I was able to remove the modification and repair the blown trace (swapping over the DC-in socket for good measure), and it lives to fight another day!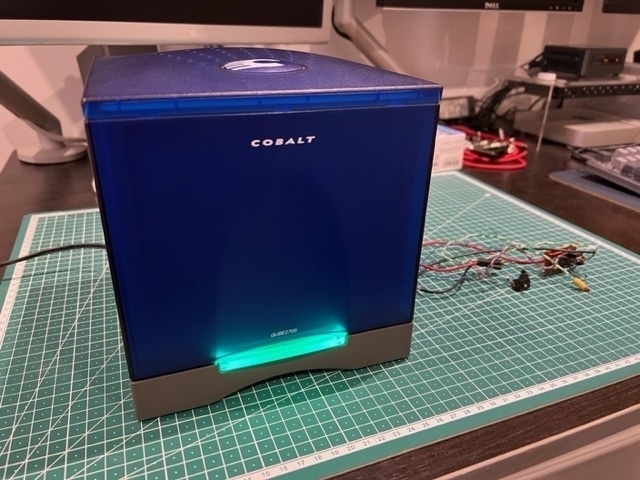 Currently listening: Sergio Mendes & Brasil '66 - "Norwegian Wood"